Click "Northwoods MLS bar" to begin your search!
Northwoods Realtor Terri Lynn
Motivation is Everything!
I have lived here in the Northwoods, owned & managed my own properties &
most of all I have witnessed the beauty & tranquility of the North Woods through my own eyes!
The North Woods....my opinion, is one of the most beautiful places on earth!
I'm a Resort & 2nd Home Property Specialist!
I can help both the buyer & seller with important decisions in regards
to amenities and tax breaks with investment properties.
My Marketing Plan:
Drone Photos, Professional Photographs & Virtual Videos
Online exposure with Facebook, Pinterest, Instagram & Northwoods MLS & My Personal Websites.
************************************************
Not only was I a top producer as a new agent for 2018 in Madison, I have owned, managed & leased my own properties here in the Northwoods for 25 years.
I KNOW WHAT BUYERS
WANT & NEED!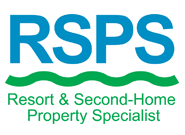 I really liked working with Terri. I really did! For a woman of such small stature, sorry Terri ;), she is an Amazon! She convinced me that my house was worth asking price and gave me the confidence to follow through. An excellent communicator, she always sees the good! And sometimes that's really important. I think the highest praise for a realtor...would you work with this person again? Yes!
-Lyn
We are very impressed with Terri. We tried selling our house on own for 6 months. And when Terri contacted us to put our house for sale through her, we gave it a go. So happy we did. She said that she would sell the house for more than we put it up for. That it was worth alot more. And in 30 days. And she did exactly that. She is definitely one of the best realtor's out there. She is definitely a 5 Realtor. So don't hesitate to call this amazing business woman. She gets the job done. I highly recommend having her as a Realtor.
-Jody
To anyone out there considering selling or buying a home, Terri Lynn is most probably the best, the nicest and the greatest Realtor you could ever come across. I want to thank her in so very many ways. She is a true professional and definitely knows how to make a sale. She also knows how to make people feel important.
-Joan
I just want to compliment you on this closing. You went over and above to help Joan and I know that she truly appreciated it. It certainly shows that you truly care about your clients, that is an outstanding gift that will take you places. It is our pleasure working with you. I know this one had a lot of bumps, but with all of your extra help, it got closed.
Again, thank you -Jane
Since December 2015 when I acquired my real estate license, I have sold over $3.5 Million.
Lake Cottage in Presque Isle Wisconsin
SOLD March 2021 near Conover Wisconsin
Lake Cottage on the Turtle Flambeau Flowage, Mercer Wisconsin
Lake Home in Montello Wisconsin
Floral Shop in Mineral Point Wisconsin
Golf Course in Mineral Point Wisconsin
Lake Front Home near Stoughton Wisconsin SOLD in 14 Days!
Home in Darlington Wisconsin SOLD in 30 days!
My First SOLD.....Dome Home on 8 Acres near Phillips Wisconsin
Colonial Home in Blanchardville Wisconsin SOLD in 6 Days!
Ranch Home in Blanchardville Wisconsin
13 Acres w/Only a Shed near Argyle Wisconsin
Home on 5 Acres near Conover Wisconsin
Log Lakefront Home Near Hurley Wisconsin
Chalet Home Near Hurley Wisconsin
/